Hello! Happy Tips and Tricks Link Party day and Happy Valentine's Day week. I didn't actually realize Valentine's Day was this week until my friend reminded me on Friday. Things have been so busy here that I didn't realize the date.
Did you do anything fun and/or exciting this past week? If you look at my feed here, you can see I did a lot of nothing. As I said, it has been really busy here lately and I decided to take a week off. This is the start for regular posts again. I didn't really do anything this week, except a little swimming and reading. My daughter and friend taught me to free dive too, so that was awesome. I've been working on that for 8 months and finally I can do it! Yay! It's funny how a couple of little surgeries can slow you down so much.
On to our link party. Which is your favorite? Remember to visit some of the other links and share our party with your peeps please! Have an excellent week.
Most Clicked:
Inspirational Quotes for Decluttering by Refined Rooms
Host Favorites from Last Week:
Kathleen (Fearlessly Creative Mammas) – Hello Front Door Sign by The Happy Scraps
Krysta (KrystaSteen.com) – Grandmas's Microwave Caramel Corn by Cooking with Carlee
Cassie (Southeast by Midwest) – Painted Candle Holders by My DIY Envy
Gabby (Not Too Shabby Gabby) – Instant Pot Freezer Meal Boot Camp by Lamberts Lately
Copy & Paste the code (below) to let your readers know to come over & party with us!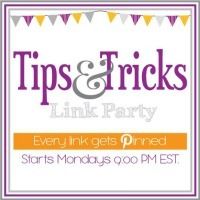 (Visited 82 times, 1 visits today)