Happy Monday Night and welcome to Tips and Tricks Link Party! I'm happy you have found us and are joining in. We've had our youngest daughter visiting us the last little over a week and we've been showing her some of our favorite places. If you follow me on Instagram (@creativemammakathleen), then you've seen some of the fun and the great places here in Martinique.
Our features this week are heavy on the good food. We must be hungry. Really, the meal picks are soup. It's funny how we gravitate toward that in the winter, even when you're not cold (like me).  Do you love soup too?
Please link up your favorite posts if you're a blogger and visit some of the links below. Thanks again for stopping by.
Most Clicked:
10 Reasons to Get Organized the Year from Refined Rooms
Host Favorites from Last Week:
Kathleen (Fearlessly Creative Mammas) – 8 Delicious Winter Soup Recipes from Dreaming of Leaving
Krysta (KrystaSteen.com) – Peanut Butter Swirl Cheesecake Bars from Courtney's Cookbook
Cassie (Southeast by Midwest) – Loaded Baked Potato Soup by Lou Lou Girls
 Gabby (Not Too Shabby Gabby) – Sticky Upsidedown Apple Gingerbread Cake from Jenn's Random Scraps
Copy & Paste the code (below) to let your readers know to come over & party with us!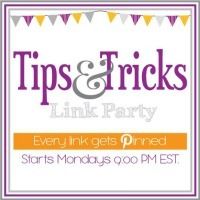 (Visited 91 times, 1 visits today)