Happy Monday to you and a Happy, Happy New Year! Thanks for stopping by Tips and Tricks Link Party. We're happy to have you here. Did you have a great Christmas and New Year? What did you do? Where did you spend your holidays? Are you ready for spring? I know when I'm in Idaho, about December 26th I am completely done with winter. Seriously.
Over the holiday break, one of our awesome hosts had to stop hosting, so we are down a host. If you're a blogger and are looking for a little link party to join and help grow, we'd love to talk. Just shoot me an email or Facebook message.
By our favorites from last week, it looks like most of us had goodies on our mind. I picked the inspiring printables because who doesn't need some inspiration from time to time?
Most Clicked:
Chocolate Peanut Butter Dessert Spoons by Courtney's Cookbook
Host Favorites from Last Week:
Kathleen (Fearlessly Creative Mammas) – 10 Free Inspiring Quote Printable for Goal Setting by Your Vibrant Family
Cassie (Southeast by Midwest) – Easiest Holiday Chocolate Bark by Frugelance
Krysta (KrystaSteen.com) – Ginger Cookies and Snow Days by Jenn's Random Scraps
 Gabby (Not Too Shabby Gabby) – Mint Chocolate Cake Mix Cookies by Lou Lou Girls
Copy & Paste the code (below) to let your readers know to come over & party with us!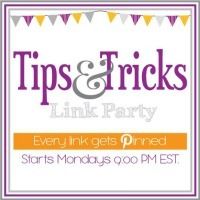 (Visited 89 times, 1 visits today)