Welcome to Tips and Tricks Link Party. We're happy to have you joining in. I pray that you are all safe and dry. This hurricane that has affected so many people is like a bad dream that you just can't wake up from. There have been so many people in harms way. I hope that you are yours were not.
We've got some great features this week, as always. If you're a blogger, we'd love for you to link up. If you are not a blogger, this is a great place to find some great inspiration.
Most Clicked: 
Relief Society Enrichment Activity from Sunshine and a Summer Breeze
Host Favorites from Last Week:
Kathleen (Fearlessly Creative Mammas) – Pesto Shortbread Savory Crackers from Tikido
Krysta (KrystaSteen.com) – Pumpkin Chocolate Chip Scones from Marilyns Treats
Jessica (My Life By Jess) – Apple Walnut Banana Breakfast Muffins from Jenn's Random Scraps
Gabby (Not Too Shabby Gabby) – Apple Bundt Cake with Cider Caramel Sauce from Cooking with Carlee
Cassie (Southeast by Midwest) – Batiste Dry Shampoo from The How to Guru
Copy & Paste the code (below) to let your readers know to come over & party with us!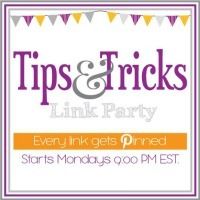 (Visited 93 times, 1 visits today)