Tips and Tricks Link Party
Welcome to Tips and Tricks Link Party! This is the place to share all the awesomeness you have been working on. I'm happy to have you join in each week. Be sure to visit some of the other links and share us with your friends.
Before we get to the party, I wanted to share an incredible experience I had this past week. We went to this little beach about 15 minutes from where we live and had the best time. We had been there before, me once and my husband twice. It was horrible both times and I actually hurt my back pretty bad in the surf. My husband went a second time, because we kept hearing how wonderful the beach is all the time. Well, the second time he went, he got stung by jelly fish thousands of times because there were so many of those buggers.
Our friends kept telling us how amazing it is, so we decided to give it one more try. We are both so happy that we did too. The water was calm and clear, so we could actually see everything. There were still jelly fish, but I was prepared with long swim pants, a long sleeve swim shirt and gloves. I still got stung, but only 3 times. What made it all worth it was this:
While I was snorkeling, this turtle came up below me and I got to touch it, two times! I was so excited because this was the reason we went to this beach to begin with. I saw about 8 turtles and it was so fun! So, that is my awesome adventure for last week. I post a lot of pictures of our island paradise on Instagram. If you're into that, you should follow me.
Now, let's party!!
25 Ways to eat Candy Corn from Marilyn's Treats
Host Favorites from Last Week:
Krysta (KrystaSteen.com) – 6 Hand Painted Pumpkins So Good You May Never Carve Again from No Small Life
Kathleen (Fearlessly Creative Mammas) – French Silk Brownie and Milk from Cooking with Carlee
Cassie (Southeast by Midwest) – DIY Dollar Store Halloween Wreath from Smiling Notes
Jessica (My Life By Jess) – The Creepiest Halloween Food Ever from Dreaming of leaving
Gabby (Not Too Shabby Gabby) – Mac and Cheese Soup from the Lou Lou Girls
Copy & Paste the code (below) to let your readers know to come over & party with us!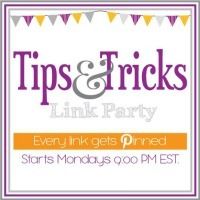 (Visited 94 times, 1 visits today)