Happy Monday! You survived! Welcome to Tips and Tricks Link Party. I'm happy to have you joining in. Do you ever wonder why we dread Monday so much? It's kind of sad actually. I know personally, we usually do something fun on the weekend and when Monday rolls around, I'm a little sad to see my husband go back to work. We have to eat though, so I guess that's the way it goes. Unless someone has an extra million bucks they want to send my way. No?
This past weekend we went to a new beach on this little island where we are living and oh goodness, it is a pretty place. I hope we are able to spend more time there. This picture is the place and that spot on the left side of the picture is me, just chillin'. If you want to see more island pictures, follow me on Instagram. Instagram is like peeking into someone's world. Don't you think?
Now, let's get to this party. We have some great features and are happy for all who participate. Be sure to visit some of the links and share us with your friends.
Most Clicked:
Autumn Granola from Courtney's Cookbook
Host Favorites from Last Week:
Kathleen (Fearlessly Creative Mammas) – The Creamiest Mac and Cheese w/ Ham from Cooking with Carlee
Cassie (Southeast by Midwest) – DIY Thanks a Latte Coffee Favor from Bride on a Budget
Jessica (My Life By Jess) – Organizing Digital Documents from Refined Rooms
Gabby (Not Too Shabby Gabby) – How to be Healthier from The How To Guru
Krysta (KrystaSteen.com) – Beef Enchilada Casserole from Just 2 Sisters
Copy & Paste the code (below) to let your readers know to come over & party with us!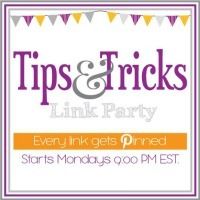 (Visited 90 times, 1 visits today)