Hello. Welcome to Tips and Tricks Link Party. I'm happy that you're here. If you're in the United States, I hope you enjoyed your Labor Day holiday today. I've just returned from a quick weekend trip to St. Lucia and it was really lovely. I will post about it later though. It's only 21 miles away, so it wasn't a hard trip, just quick.
We have some great features this week. Our most clicked shows where people's heads are at this time of year, on back to school. My son is thinking of taking some online classes and these are great tips for him. I think your hosts were all hungry when we picked our favorites too.
Our giveaway for the Amazon gift card is still open this week. If you haven't entered, please do so because you don't want to miss an Amazon gift card. Share with your friends too please. Now, let's party! Remember, every link is pinned on our group boards.
Most Clicked:
10 Tips for Success in Online Classes from Crafting in the Rain
Host Favorites from Last Week:
 Kathleen (Fearlessly Creative Mammas) – Chicken Parmesan Meatball Casserole from Lou Lou Girls
Gabby (Not Too Shabby Gabby) – Pancake Muffins from Penny Pincher Jenny
 Krysta (KrystaSteen.com) – How to Cook Rice Perfect Every Time from The How To Guru
 Jessica (My Life By Jess) – Blueberry Recipe Roundup from Dreaming of Leaving
Cassie (Southeast by Midwest) – Lemon Coconut Granola from Courtney's Cookbook
Copy & Paste the code (below) to let your readers know to come over & party with us!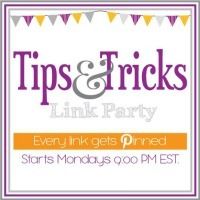 If you were featured, grab a button (below) to brag about it!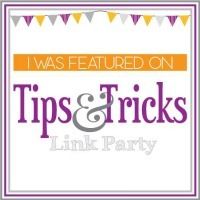 (Visited 144 times, 1 visits today)