It's Monday night. You know what that means. First, it's Tips and Tricks 68 Link Party day! Yay!! Second, you survived Monday! Double Yay!! How is the weather in your neck of the woods? As I type this, it's pretty windy and cool where I am, plus we've had a ton of rain. However, it's not snowing, so I'm not complaining at all.  We did wake up to a leak in our roof, again, on Saturday morning. We thought we had it fixed, but I guess not. We will be spending our Memorial Day weekend replacing our roof, instead of camping. Kind of a bummer, but it has to be done.
Before we get on to the link party, I wanted to share two giveaways that are open on the blog right now. I hope you will pop over and enter them both. The first is the monthly Paper Pumpkin giveaway, but I've added an extra prize this month of a whole bunch of craft supplies. This will be the last Paper Pumpkin giveaway for awhile, as they don't ship to where I'm moving. This giveaway ends of June 2nd at midnight. Enter HERE.
The second giveaway is for $200 in Pioneer Woman products. Who doesn't love that? This giveaway ends on May 30th. You can enter HERE.
Now, let's party!
Copy & Paste the code (below) to let your readers know to come over & party with us!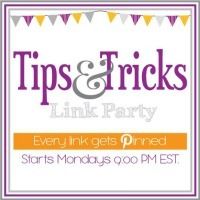 If you were featured, grab a button (below) to brag about it!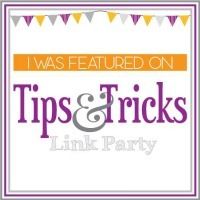 (Visited 109 times, 1 visits today)