Hi there! Happy Monday and welcome to Tips and Tricks 61 Link Party. Do you ever wonder why I put the title in my first paragraph and highlight it every post? It has something to do with SEO, which is how Google searches out information. I'm not very knowledgable in SEO stuff, but I was taught this, so I do it. Do you have any big plans this week? My week will be full of preparations because I'm going to meet two of my very best friends on Saturday in Denver for a few days and then heading to Salt Lake City for SNAP Conference after that. I am really excited for the whole week.
Thank you so much for visiting and linking up each week. This week will be Heather D.'s last week with us. If you or someone you know are interested in joining our link party as a co-host, click on that email button on the right hand upper sidebar and drop me a note.
Before the party starts, I wanted to remind you of this month's Paper Pumpkin giveaway, which is live right now. You can enter HERE.  Now, let's party!!
#2  Trendy Tuesday OOTD from Classy Yet Trendy – Cassie (Southeast by Midwest)
#3  Pasta Pie from Lou Lou Girls – Krysta (KrystaSteen.com)
#4  German Apple Cinnamon Pancake from Little Miss Dexterous – Gabby (Not Too Shabby Gabby)
#5  Farmhouse Home Tour from 12 on Main – Heather (Stringtown Home)
#6  Avocado Crab Boat from Little Miss Dexterous – Heather (Frugal Mom of 8)
#7  Raspberry Sorbet with Honey from Cooking with Carlee – Jessica (My Life by Jess)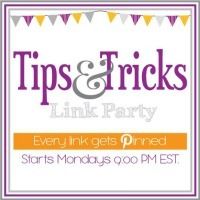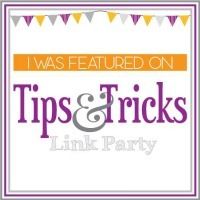 (Visited 105 times, 1 visits today)