Happy Monday Night everyone! Did you watch the Daytona 500 yesterday? My husband was so excited for it. Unfortunately, his guy got knocked out with about 25 laps left. So much sadness.  He really looks forward to race season. Actually, if I'm being honest here, he just love sports in general, but Nascar is one of his favorites. We got tickets to the Daytona 500 Saturday and Sunday races for Christmas one year and I thought he was going to burst from excitement waiting from Christmas until February. Our youngest wasn't too thrilled. She read a book the whole time.  Thanks so much for visiting Tips and Tricks 55 Link Party. I'm so happy to have you.
Before we get started, I wanted to tell you about two giveaways I have going on. They are fun ones too. The first one is for dresser or cabinet knobs from Trinca Farro. There will be two winners. First place will win 10 knobs of their choice and second place will win 6 knobs of their choice. They have really high quality knobs, which is usually a pretty expensive thing to buy when you're trying to restore something or just want a change. You can enter for the knobs HERE.
The second is for some fun coloring books for adults, colored pencils, chocolate and a gift card. It's a fun prize for sure. You can enter this giveaway HERE.
Now, let's get on to the party! Please be sure to visit the other link ups too. Have a great week!!
Features from Last Week's Party!
 Most Clicked:
 Features: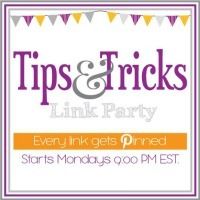 were you featured? AWESOME! Grab a button to represent!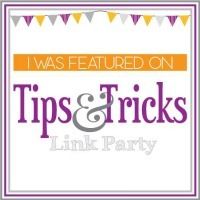 (Visited 109 times, 1 visits today)