It's that time again, time for our fun Tips and Tricks Link Party! I'm so glad you stopped by. We have some fun features this week and I know you are sure to find at least one you want to try out. Did you have big snow where you live? I saw some pictures and it seems that some had a crazy amount of snow.  Last week I made some adjustment stop my site, in the hopes of less down time and so far, things seem to be working well. I'm really glad too because I was getting frustrated. No one likes to be frustrated.
If you haven't entered yet, I am a Paper Pumpkin giveaway ending tonight (Monday the 25th) at midnight. The box this month is all about Valentines Day. You can enter HERE. Don't let it pass you by.
Now, let's party!!
Features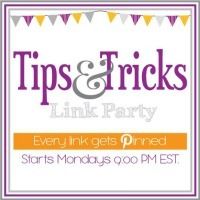 Were you Featured? Show it off! Here is a button!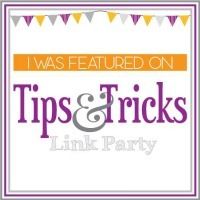 (Visited 110 times, 1 visits today)