How is your Fall going? Is your weather starting to change? Where I am, it's starting to be very crisp during the nigh and in the early morning. It's still pretty nice during the day though, low 60's. Really nice. My sister would disagree because when it gets to be 70, she starts to freeze.  Funny how where you live can affect what you think is warm, isn't it?  Thank you for stopping in at Tips and Tricks Link Party 39. We are so happy you're here. Please link up and also visit some of the great posts. Remember, every link is pinned on one of our group boards and seen on 8 different blogs.
This is my oldest grandson. Because of the cold mornings and warmer afternoons, he dressed himself to be ready. Short sleeve shirt, shorts, long fuzzy sock and Crocks. He also had his heavy coat with him. Funny kid.
Now on to the party!
Features! 
Most Clicked: 
Hanging Mason Jar Free Crochet Pattern 
From 2 Crochet Hooks
Host Favorites 
Gabby (Not Too Shabby Gabby): Pumpkin Spice Skillet Cinnamon Roll 
Krysta (Krystasteen.com): Whole Grain Banana Grain Cookies 
Heather and Kathleen (Fearlessly Creative Mommas): How to Setup a Successful Freezer Meal Exchange
Lisa (Drugstore Divas): Rich Chocolate Cookies with Goodies
Patti (Garden Matter): Mr. Blinky's Halloween Table
Heather (Stringtown Home):  O'Brien Potato Casserole
Jessica (My Life with Jess): Halloween Lantern with Etchall
Heather (Frugal Mom of 8)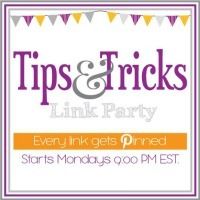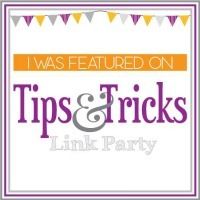 (Visited 121 times, 1 visits today)