Hello!! Welcome to Tips and Tricks Link Party 36! We are so glad you're here. We are going through a few changes here and we are pleased to announce that we have two new co-hosts this week. Our plan is to have nine blogs for Tips and Tricks. Then your great posts will be seen on nine different blogs and Pinterest accounts. That's a good thing, right?!
Our new co-hosts are Patti from Garden Matters and Lisa from Drugstore Divas. We hope you will hope over and visit their blogs and see what they are all about.
Before we go on, I wanted to let you know about a giveaway we have going on at Fearlessly Creative Mammas. We are working with Part & Parcel Magazine and giving away a year subscription to their magazine. So, please go over and ENTER the giveaway when you are done here.
Now, on to the party!
 Most Clicked
DIY Candy Corn Votive from The Mad Mommy
Features
Heather and Kathleen (Fearlessly Creative Mammas): Deep Chocolate Pudding from Cooking with Carlee
Krysta (KrystaSteen.com): Cheesy Cauliflower Sticks from Jen's Random Scraps
Heather (Stringtown Home): DIY Outdoor Shutters from Suzy Q Vintagous
Gabby (Not 2 Shabby Gabby): Chocolate Peanutbutter Ice from Cooking with Carlee
Jessica (My Life by Jess)   30 Sweet and Savory Pumpkin Recipes from Badd Goddess
Patti (Garden Matter): Damask Table from Just the Woods
Lisa (Drugstore Divas): DIY Pumpkin Finger Puppet from Crafty Journal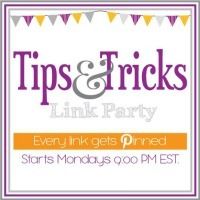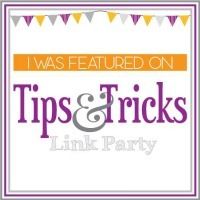 (Visited 138 times, 1 visits today)