Hi everyone! I hope you are all doing most excellent. We are cruising right along, partying with you on Tips and Tricks 33 Link Party. It's a busy time of year for everyone, with school starting and trying to figure out schedules. We're still trying to figure out bus schedules, so I've been doing some of the driving to get my grandsons to and from school. It's a wonder kids don't get lost trying to find their way home.
I've been working a lot on healthy eating and fitness and thought it would be fun to share a video I did with my husband with all of you. It's great for a giggle. Here it is, you will love it!
We've got a lot of great features this week, as we always do. They prove to me that we are ready for Fall. It must be time, although it was 86 degrees this weekend in our part of the world. Be sure to visit other links and share the love.
Most Clicked:
Harvest Home Tour from Fearlessly Creative Mammas
Features:
Kathleen and Heather: Pumpkin Pie Smoothie from Krysta Steen
Gabby: Caramel Apple Crisp Pie from Angels Homestead
Krysta: Pumpkin Spiced Muffins from Eat Drink and Save Money
Heather: Fall Home Tour from Lilac Drive Designs
Jessica: How to Make a Burlap Wreath from Logan Can
Grab yourself a button and show your friends where you party!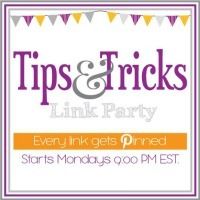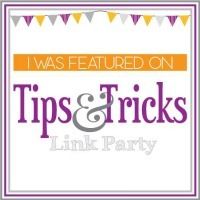 (Visited 137 times, 1 visits today)