For those of you who don't know me, I will tell you a little something about my last month. My husband had to go to England for work and we decided I would go with him. (I can do that because our kids are all grown and out of the house.) Our 18 day trip stretched out to a month and it was a great opportunity for us to see someplace we had never been. I had a great time and was so glad to go. I saw some wonderful places and met some absolutely fantastic women, who are the wives of some of the men my husband was working with in England. They took me lots of places and took great care of me. It was great!!
One of the things I missed oh so much while we were there
was Mexican food. That is my favorite food group, next to chocolate. For whatever reason, the part of England we were in does not have Mexican food. I'm not sure how you can live without it. What a bummer for them. So for the first meal back in the States that I cooked, I picked Fajita Salad. I really love it and it is super healthy too! Such a bonus. I made it with pork, but you can use any meat you like, or even no meat I guess.
First you cut up your veggies. I used a few different colors of peppers, but not green. The green ones make my stomach hurt for some reason. I also cut up a white onion, an avocado, tomato, garlic and the pork. I cut the pork last so I could use the same cutting board as the veggies and I cut it in thin strips.
I then tore up the lettuce and put in on my plate to wait for the yummy stuff to join it.
Next, I heated up some coconut oil and then I cooked the onions, garlic and peppers until they were almost tender.
I added in the spices and then the pork. Then I cooked it all until the pork was cooked through.
Finally, I put the cooked veggies and meat on the lettuce and then topped it with the avocado and tomato. Then we ate it up! It was really great. Seriously!! Why don't you give it a try?! Your taste buds will love you for it!
This is Nick and I on Holy Island, in front of the Lindisfarne Castle. It was so cold and windy that day, but it was fun to be there, exploring the island and seeing all of the history. It took me forever to warm up when we got in the car.
2 bell peppers, cut into strips – I used 3 different colors to total 2 peppers
2 cups of lettuce, torn, for each person
4 pork chops, trimmed of fat, sliced thin
1 Tbsp coconut or olive oil
Heat the oil in a skillet until hot. Add the onion and cook until tender, but not translucent. Add the peppers and garlic and cook about 2 minutes. Next, add the spices and pork. Cook until the pork is cooked through. This won't take too long if it is sliced thin.
To assemble, put the torn lettuce in the middle of a plate. Place the fajita mixture on top of the lettuce. Top with chopped avocado and tomato.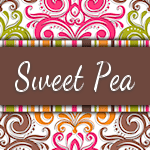 Continue Reading…
(Visited 50 times, 1 visits today)